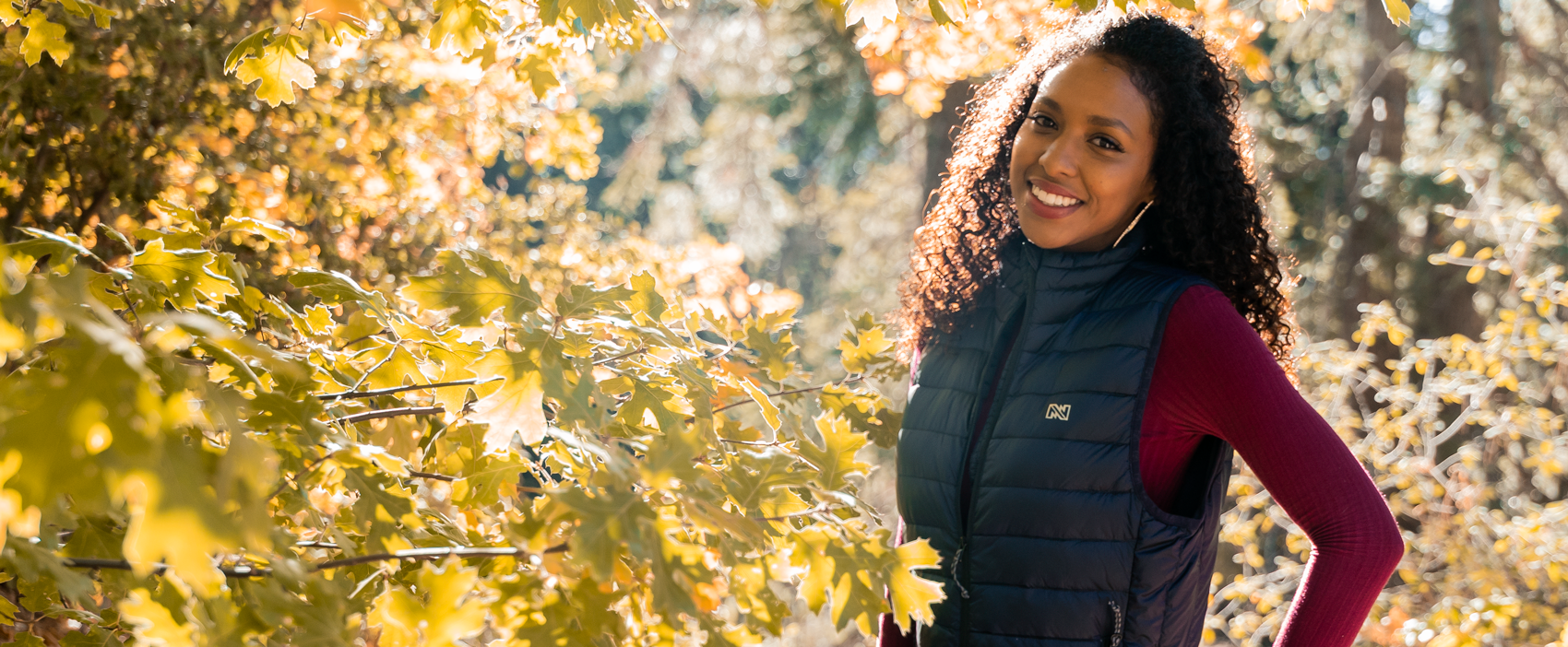 Every year we experience the same thing: the summer sunshine turns into crisp fall air, which turns into those freezing winter nights. Another season means the possibility to revamp your wardrobe. How cold is it going to get this year? Do I need a winter coat? Gloves? How many jackets should I get? I'm sure most of us have all thought the same thoughts while trying to stay warm and comfortable for the winter months. Now I'm sure we all love the easy, breezy fashion, style, and accessories that we get to enjoy through the warm summer months, but the cool, crisp fall or winter air brings more options and possibilities with styling.
However, when fall turns into winter and multiple layers become a necessity as opposed to an option, we tend to run out of stylish cold weather outfits real quick. Just because it's freezing out, doesn't mean we have to give in to the sweats on top of pants on top of leggings, or the shirt on top of shirt covered by a long sleeve, sweater, jacket, coat situation that I'm sure we all have had to deal with at one point in our lives. The outfit where you have so many layers on that you can barely move your limbs, practically walking like a zombie? Yes, that look. It doesn't have to be like that. Fieldsheer has unique heated clothing to keep you warm and comfortable throughout the winter without all those bulky layers.
So you're looking to add warmth and comfort to your outdoor activity. Insert the Fieldsheer Base Layers. The women's Fieldsheer heated base layer Ion Pant and Shirt offer light-weight performance and a Far-Infrared heating system. The Ion Pant and Shirt are a baselayer that delivers 7.4-volts of instant heat + the ability to use the free MW Connect app to adjust your temperature or check battery levels. Choose from 4 heat settings to keep you warm and comfortable for hours. The Ion Heated Pant offers the friction-free comfort of chafe-free seams and a plush waistband while conforming to your body to allow maximum body movement. No matter the activity the Ion baselayer Pant or Shirt will help keep you warm and comfortable!
Looking for more heat? Let's get warmer with a heated jacket! The Women's Sierra Heated Jacket is ready for all weather conditions. Stay dry with the windproof and water-resistant Windshark softshell and stay warm with the integrated lithium-ion powered far-infrared heating system that delivers 7.4-volts of instant heat for hours. The Sierra Heated Jacket features the Bluetooth enabled touch control button plus the ability to use the free MW Connect™ app as well. The Sierra Heated Jacket is ready to complete your outfit for any weather condition - cold wind, rain, or snow this jacket will keep you both warm and comfortable.
If you're looking for a hooded option for your outerwear The Fieldsheer Ridge Duck Down Heated Women's Jacket is designed for the active lifestyle. The light-weight, 100% nylon outer shell with ultra-warm duck down core is perfect for hikers, climbers, or anyone who spends long periods in cold weather. The 500-fill 85/10 duck down core allows for free movement during even the most rigorous outdoor activity. Powered by a rechargeable 12volt lithium-ion battery, the Ridge's large heat zones keep you warm for hours. The Ridge allows you to change the temperature on-the-fly wirelessly. The Ridge Heated Jacket features the same Bluetooth touch control button as other Fieldsheer gear and the ability to use the MW Connect app to keep you warm and comfortable all day. The Ridge Heated Jacket provides instant heat when the weather turns cold, keeping you outdoors longer!
Don't forget to keep your hands and feet warm; Fieldsheer has those covered too! Keeping warm with Fieldsheer is being able avoid all those layers while also having full mobility and comfort + the athletic fit keeps you looking good while staying warm! So look out Autumn and Winter, here we come!